Home
Cost
Contact Us
About Us
Resource Links
Site Map
CALL NOW
We're waiting!
M-F 8-5 Central
(800) 333-7137
toll-free
Email our Sales Team:
Bill@SignMarketingServices.com
or
PUSH BUTTON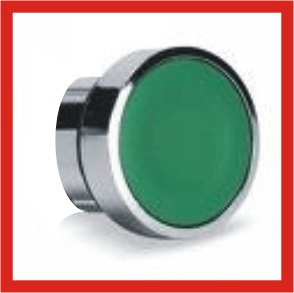 Push to Contact
Sign Marketing Services
WANT YOUR PHONES TO RING? A whole lot more?

WANT TO CLOSE MORE SALES?

WANT TO CONTROL THE GROWTH OF YOUR SIGN COMPANY?
Sign Marketing has a proven system of SIGN COMPANY website development and advertising that can:
INCREASE SALES UP TO 93% IN 3 YEARS. We've done it.

CREATE 250+ "CLICKS" ON YOUR WEBSITE EVERY DAY. We get it.

GAIN 30+ SALES CALLS PER DAY FOR LIGHTED SIGNS. We get more than 100 total calls.

DOMINATE YOUR MARKET, IF YOU CHOOSE. We do.
YOU determine how successful you can afford or want to be, on a daily, weekly, monthly, or yearly basis!
We establish the system…We maintain the system…YOU reap the benefits.
Look at: www.SignsManufacturing.com
This Website has a remarkable track record. Over 250 viewers in Dallas/Fort Worth Texas spend time reading over 1,500 pages every day. Over 85% of the viewers are first-time-ever viewers.
More than 100 of them will call with immediate needs for signs every day (M-F.)
Want proof? Look closely at GOOGLE'S reports on our website at the bottom of this page.
Do you want to compete with this sign company?
Every sign company but one in your metropolitan area is going to have to. WE'RE COMING TO TOWN!
How would you like this website to be yours – without paying for the thousands of hours over 11 years it took to create it? This can be YOUR website in YOUR marketplace!
While we can't guarantee results, there is no reason you shouldn't achieve similar results. We've accomplished these results with our program in a 6,000,000 metropolitan area.
The website contains a marketing strategy and "look" different from ANY sign company in your marketplace. YOU will immediately be the expert.
We can arrange exclusive use of SolarGuard™, Lumabrite™, and OptiGard™ to even give you an exclusive manufacturing advantage in your market.
We can arrange exclusive ESA Listing of your signage (Electric Sign Authority - www.electricsignauthority.com)
We can arrange exclusive QualityCertifiedSigns™ technician training (www.qualitycertifiedsigns.org)
We can arrange for exclusive "Conserve Your Nest Egg™" financing. (You're paid in full up-front.)
We can arrange for exclusive "Signs On Time™" Lease representation. (You're paid in
full up-front.)
Manufacture and market EnergyStar Signs™.

Manufacture and market PinLights™ LED first-surface cabinet signs.

Manufacture and market LetterLites™ external LED Channel Letters.
Manufacture and market SpectraLites™ automatic color-changing LED Channel Letters.
We also include:
28 PAGE LITERATURE PIECES. Channel Letters, Pole Signs, Monument Signs, Wall Signs, EMC Signs.

25 PAGE QUOTATION TEMPLATES. The most impressive written quotation your prospect will receive.
THIS PROGRAM IS AVAILABLE TO ONLY ONE SIGN COMPANY IN YOUR AREA.
FIRST COME, NO-ONE ELSE ALLOWED.
Channel Letter Signs
Internally Lighted 3D Letter Signs
Manufacture, Install and/or Service
Lighted Pole Signs
Electrical Signs, Factory-Direct
Manufacture, Install and/or Service
Lighted Monument Signs
Electrical Signs, Factory-Direct
Manufacture, Install & Service
LED Message Center Signs
Electronic Signs, Factory-Direct
Manufacture, Install and Service
Lighted Pylon Signs
Electrical Signs, Factory-Direct
Manufacture, Install or Service
Lighted Wall Signs
Cabinet Signs, Factory-Direct
Manufacture, Install and/or Service